"Wellness is not a 'medical fix' but a way of living – a lifestyle sensitive and responsive to all the dimensions of body, mind, and spirit, an approach to life we each design to achieve our highest potential for well-being now and forever." — Greg Anderson
Eat, drink and be healthy. Sounds simple enough doesn't it? With our help, it can be! 
One major defining aspect of our English Cottage Vacation is how we put our guests at the forefront of everything we offer. That means we can tailor your vacation to whichever kind of experience you want it to be. It's also why we're the perfect destination for anyone planning on embarking on a wellness retreat. 
Over the last couple of years, we've all gained a renewed appreciation for health and wellness. It's changed the way we work and our day-to-day lives, as well as the choices we make when it comes to what we eat and drink.
But most importantly, it's opened up a world of possibilities for holidays, vacations and all the other times you take to rest, reset, and recharge. If you imagine a holiday where your mornings start with sunrise beach yoga, followed by a refreshing juice cleanse to kickstart your day of healthy eating and exercise then we're your best bet for making that dream a reality. 
Our tailor-made health experience will include a healthy itinerary with fully catered cuisine prepared by a professional chef according to your dietary needs and requirements. Whether you're looking for a fully-vegan yoga retreat for you and your family to get a post-COVID health kick reset or you're planning an elaborate hen-do to help you and your amazing group of women get in shape for the big day while having fun, we'll take care of everything. Here's how:
Customised Menus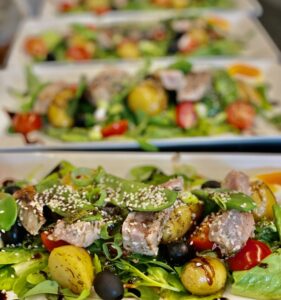 Vacations are the time to let loose and sometimes that can lead to a lot of diet cheat days. Vegan, vegetarian, gluten-free, dairy-free, low carb — you name it! Whichever diet you're on, we'll prepare a menu for you that will help you stay on track with your health goals.
Laura is a great chef with vast experience in making gourmet cuisine and she can make anything look and taste good so staying on your diet will be a fun, delicious experience instead of daunting dread.
Yoga/Fitness classes
Yoga is more than a physical workout — it's an exercise for both the mind and the body that aligns perfectly with health and wellness goals. At Well Cottage, we can elevate this practice to a higher level. 
Imagine a yoga session in our beautiful garden where every breath you take is filled with the sweet scent of roses, alliums and other blooms. As you bend, twist and warrior pose through your session, the gorgeous colourful view of our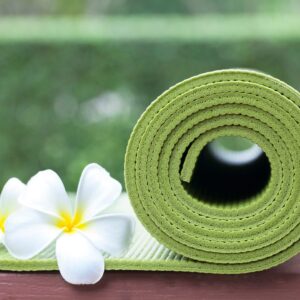 garden will help you reach the ultimate state of relaxation.
We can also recommend some nearby gyms for more intense workouts and a bootcamp style holiday. We'll set up a routine for you as well to help you make fitness and living healthy a habit and start your day out with a smoothie, coffee and a workout. 
Besides yoga and the gym, there are lots more activities you can do to achieve your fitness goals, like running in the nearby forests and long countryside cycles with the wind in your hair and every step rewarded with an emotional and mental recharge. Even a chilled day of shopping can be a workout as you get your steps in while you indulge in some retail therapy. 
Spa treatments
What better way to top off your wellness retreat than with some pampering? Our packages include one spa treatment per person and you can choose what you'd like from the list of therapies offered by a local therapist arranged for you. This gives you the freedom to ease muscle pain and tension with a hot stone massage,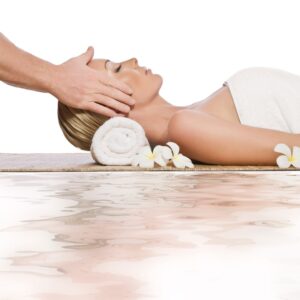 boost your mood with the sweet scents from an aromatherapy massage, or even pick a Shiatsu massage to cleanse the mind, body, and spirit. 
In addition, you can choose where you'd like to have these pamper sessions and we'll make it happen. You can get your massage outside where the natural aroma from our garden will elevate the experience. Or you can have the ultimate downtime in your own space if you're staying in the master bedroom where your comfy bed awaits to envelop you in a soft, cushy hug that melts all the weariness away. 
We always go above and beyond for our guests, so you're guaranteed that a wellness retreat with us will be more than just a holiday. We'll craft a life-changing experience with incredible benefits for you — mentally, physically and spiritually. No matter what your health and wellness goals are, English Cottage Vacation will give you an extra push towards unlocking the best version of yourself. Give us a call to book your spot for an enriching, relaxing and invigorating wellness retreat.