"If a June night could talk, it would probably boast it invented romance." – Bernard Williams
June is simply divine. It's the month we've all been manifesting, although the others all have their own charm, June grants long awaited wishes. It's an embrace that almost takes your breath away in the best way – that shock of the hot air filling your lungs as you step outside. Similar to that sensation of getting off a plane in a far off land for the first time – pure delight and gratitude for the sun's rays weighing down so heavily upon the atmosphere to greet you in the warmest welcome possible. Whether this is a staycation or a holiday further from home, it feels fantastic to be in Great Britain during summertime.
The wide open skies are endless blue, the trees are full of life – not just in their leaves but with their feathered visitors too. After these hot, hazy days, when the sun sets it can only be described as a work of art – a gift for us all to marvel at. The horizon is painted in extreme strokes of gold on a background of flamboyant pink and as the fiery orb sinks into the ocean of fields in the distance, the temperature drops ever so delicately too. This shift brings a sense of rejuvenation to the country air, as the heat makes way for a revitalising breeze. June brings a whole new world, gifting us all with an entirely different perspective – the phrase 'rose tinted glasses' really must have originated from the joys of June.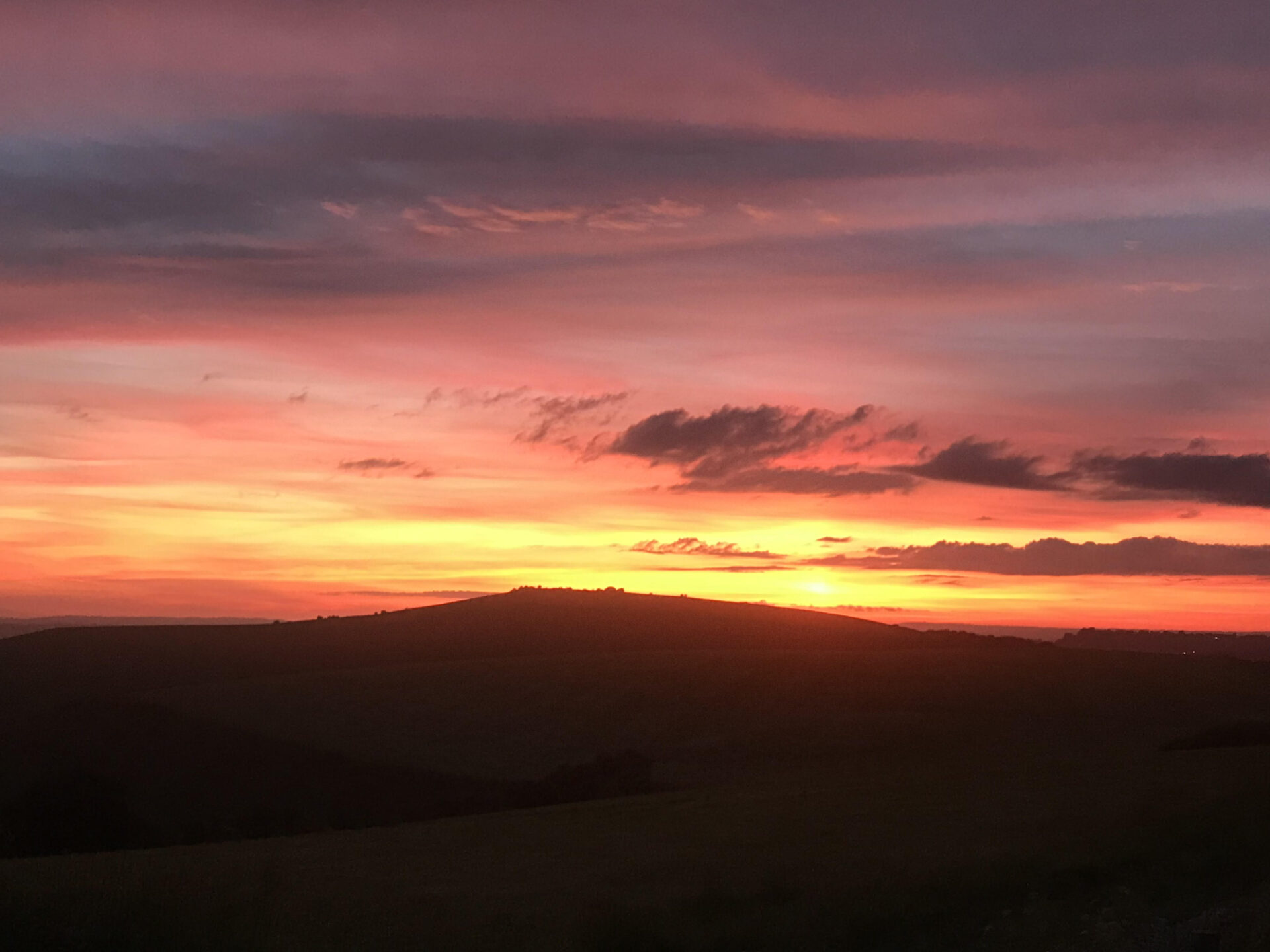 The wildlife is buzzing and if you're quiet enough at night, you might just hear the fox families venturing out with their little ones and laughing heartily as they explore the depths of the land together. Butterflies have begun to emerge from their winter slumber and they basque in the sunshine with dragonflies, who have also graduated into adulthood from their larvae form. Some of them have spent, not just months, but years, bound to their wingless body underwater, so rightfully so, they glide gleefully and whisk their way over ponds and lakes, coming to rest, balancing beautifully upon colourful flowers and tall reeds.
You might spot a turtle dove feeding on the seeds of wildflowers, coming all the way from Mali – you're likely to hear them before you see them, with their distinctive call being how they acquired their name, as they sing a resounding 'turr'. Cuckoos can also be heard across the UK, flying all the way from the Congo, although they are more rare these days. So if you do find these birds gracing your earbuds, count your lucky stars… you are fortunate, unlike the other birds these naughty feathered fiends encounter. You see, cuckoos are the masters of disguise in the bird world and ever so conniving when it comes to parenting. They will roll away the egg of another nesting bird and replace it with their own, ensuring to lay one that matches the colour of the other they ditched, so that the unsuspecting owner of the nest raises the cuckoo chick as their own… Nature is just astounding.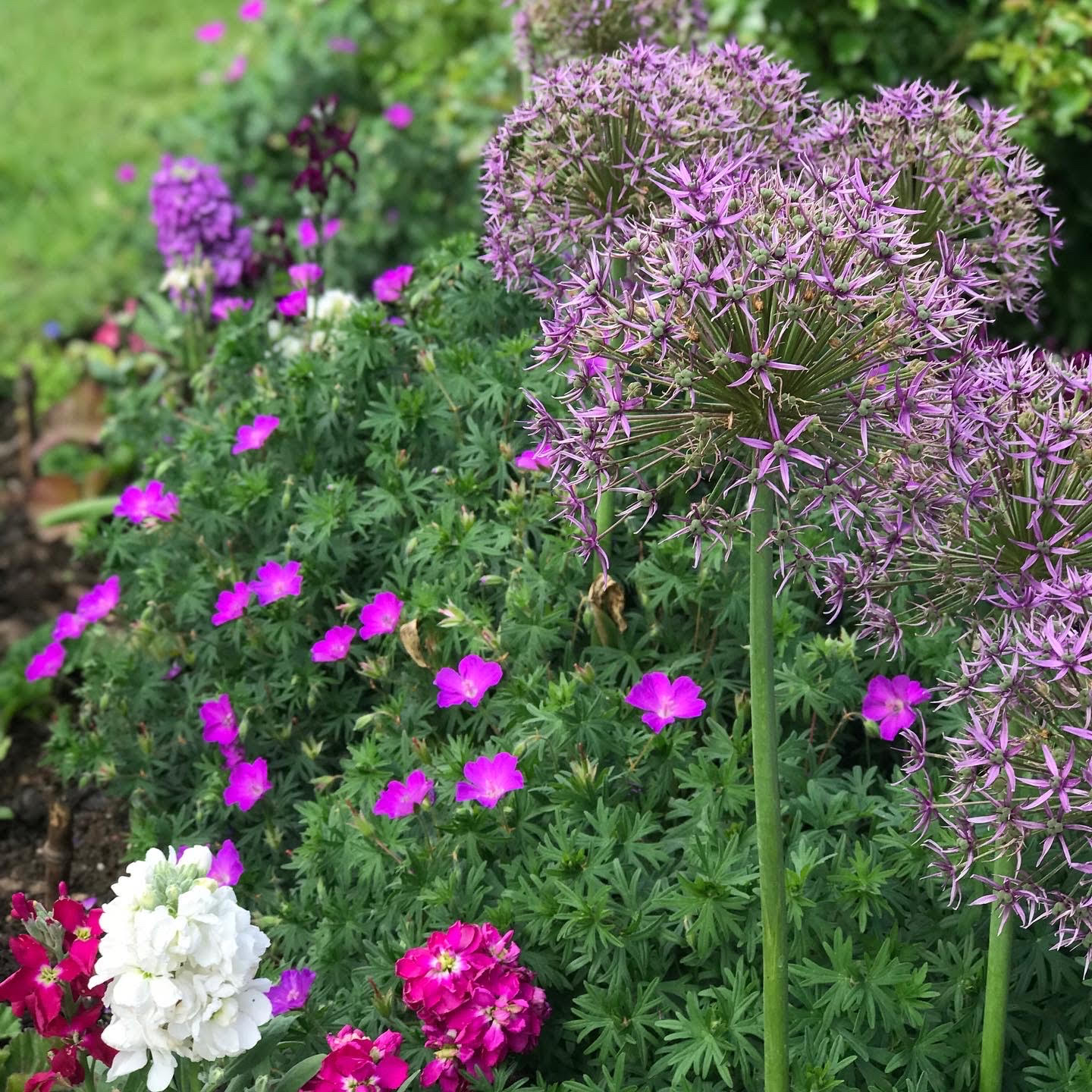 Summer Solstice arrives on June 21st, this is the longest day of the year, and it is celebrated with a very old custom at Stonehenge, in Wiltshire, England – which isn't too far from where our English Cottage Vacation is based. Every year, on this day, hundreds of people gather at Stonehenge, one of Europe's most famous stone circles, to watch the sun rise together, with the sun shining on one, lone-standing stone – the Heel stone. It is a remarkable moment and absolutely worth the visit if you are here on this specific date. Otherwise, June days are filled with lots of long walks through natures' finest forests, to keep our energy high with the nights being so short.
This is a time for picnics and extravagant finger food, strawberries and other, fresh local fruit. Although we love our seasonal produce from the farms nearby, here in Britain, we all love to indulge in other culturally diverse, exquisite finds too – making our meal times especially interesting. A typical picnic or midday garden table spread will include a scrumptious variety of olives, hummus and falafels, colourful salads, vine leaf rice wraps, mini sausage rolls, bowls of only the best quality crisps – across all the different flavours, and carrot and celery slices as a healthier option to accompany guacamole and salsa dips. Little triangle shaped sandwiches with the crusts cut off, of course, filled with ham and cheese or seafood medleys. Followed up by freshly made Victoria sponge cake with hand-whipped cream and berries bursting from the centre, indeed, still accompanied by a cup of tea – even in the heat of the day!
Alternatively, if a cup of tea doesn't take your fancy, you can quench your thirst with a quintessentially English summer favourite, 'Pimms'. This sweet alcoholic beverage is the taste of summertime and it is so delicious and goes down so smoothly in fact, that it can easily be mistaken for fruit juice – Pimms is dangerous exactly for this reason! Whether you spoil yourself with this treat at home or enjoy it at the pub, the custom is to make it with ice cubes, lemon and orange wedges, more berries, mint and lemonade, and in a large jug – as the saying goes, 'the more the merrier' – and this way, there is always more than enough to go around!
This is the month for reunions and family barbecues under the hot summer sun with Father's Day, Wimbledon Tennis Championships, the oldest tennis tournament in the world, hosted in the same place in London since 1877, and the Queen's birthday all falling in June – so there is a lot to celebrate and enjoy together!
Here in Britain, it's the month that feels most like heaven on earth. The positive energy is abundant and life is just so much more social with evenings shared between friends in each others' gardens, dining al fresco and roasting marshmallows over the barbeque with the children, to end the day on a sugar high. These are the joys of June, indeed.