"whatever your mind can conceive & believe, it can achieve"
– Napoleon Hill
For those of you that may know a little of our background already, you will know that your hosts Laura and Nathan used to be professional crew in the luxury yacht industry.
An industry that has high expectations for luxury and service, and knowledge of the cruising area.  Every detail must be considered and catered to and being on a yacht, you can imagine the preparation involved to have all that is needed to hand for the week(s) ahead.
No popping to the local shop for extra eggs, at least that's not always possible.
After ten years in this incredible lifestyle Laura and Nathan got to thinking about how they might one day transition to land, to build a settled life in their beloved Dorset.
What would they do?
What could they offer?
What would keep their passions alive and keep them busy!?
It was thinking about this that had them realise exactly what was missing in the hospitality industry.
It was the land version of a yacht vacation!
How had this not been thought of already!?!
But search they did and were unable to find a vacation that included the level of service and attention to detail that would match that of a luxury yacht.
And so their Appanage; English Cottage Vacation was born.
A holiday in which you would not lift a finger.
A holiday where you would feel so special, so catered for, and a holiday that would feel effortless, luxurious and decadent.
Hundreds of guests have stayed with Laura and Nathan onboard and the one most common theme for all guests, was that they had never been on a vacation quite like it, where they had no decisions to make, no chores to do, no planning involved…they simply got to be present and enjoy their time together doing whatever they wanted to, whenever they wanted to!
Time and time again their guestbook would be filled of gratitude comments, and guests would be booking their next vacations again, whilst already asking the question, as to how they would cope back ay home without their hosts and now forever friends!
Binging this opportunity to people who would thoroughly enjoy a land based vacation, and in a Quintessentially English Cottage, seemed like the absolute perfect plan.
Imagine having the same level of care and attention on land,
Your reservations and excursions planned and executed for you,
Always having a driver at your service.
A personal chef to create a menu just for your personal preferences.
Completely bespoke, by design.
Imagine not having to plan any of the details, simply hop on a call with your hosts and have them take care of it all.
All you need do is show up and enjoy the epitome of fine service without the stuffiness.
If your dream vacation involves you staying at the cottage in your luxury bath robe for the entire time, then so be it!
If it looks more like a hiking and outdoor adventure week for you…perfect!  Dorset has some of the most incredible hiking trails and coastal walking routes in the UK.
Maybe you want to enjoy a family holiday where you get all your time together as a family and you are all taken care of…no more mum being stuck in the kitchen or planning what you will all eat, and dad not being able to spend time with mum because the kids want to climb trees and need a chaperone!
Just imagine doing all the fun things together whilst Laura and Nathan take care of everything you haven't even considered yet.  To attend to your needs just at the time you think you might be hungry, or wanting to do something new.
This is the type of service we are talking about!
This is an Appanage.
The vacation you didn't even know existed, until now!  Because…quite frankly, it didn't!
This is the way your vacation should be.  Where you get to escape the run of the mill and immerse into an alternate reality where no decisions need to be made, no responsibilities fall to you, and you get to enjoy luxury at it's finest, yet with that special ingredient that is your professional hosts.
Hosts that know how to be available without you even knowing they're there, and hosts that will celebrate with you, or guide you on tours if you so wish to have them involved.
They know the fine balance, they know how to give you the vacation of a lifetime.
They absolutely know how to make you want to change the way you vacation forever!
Welcome to Well Cottage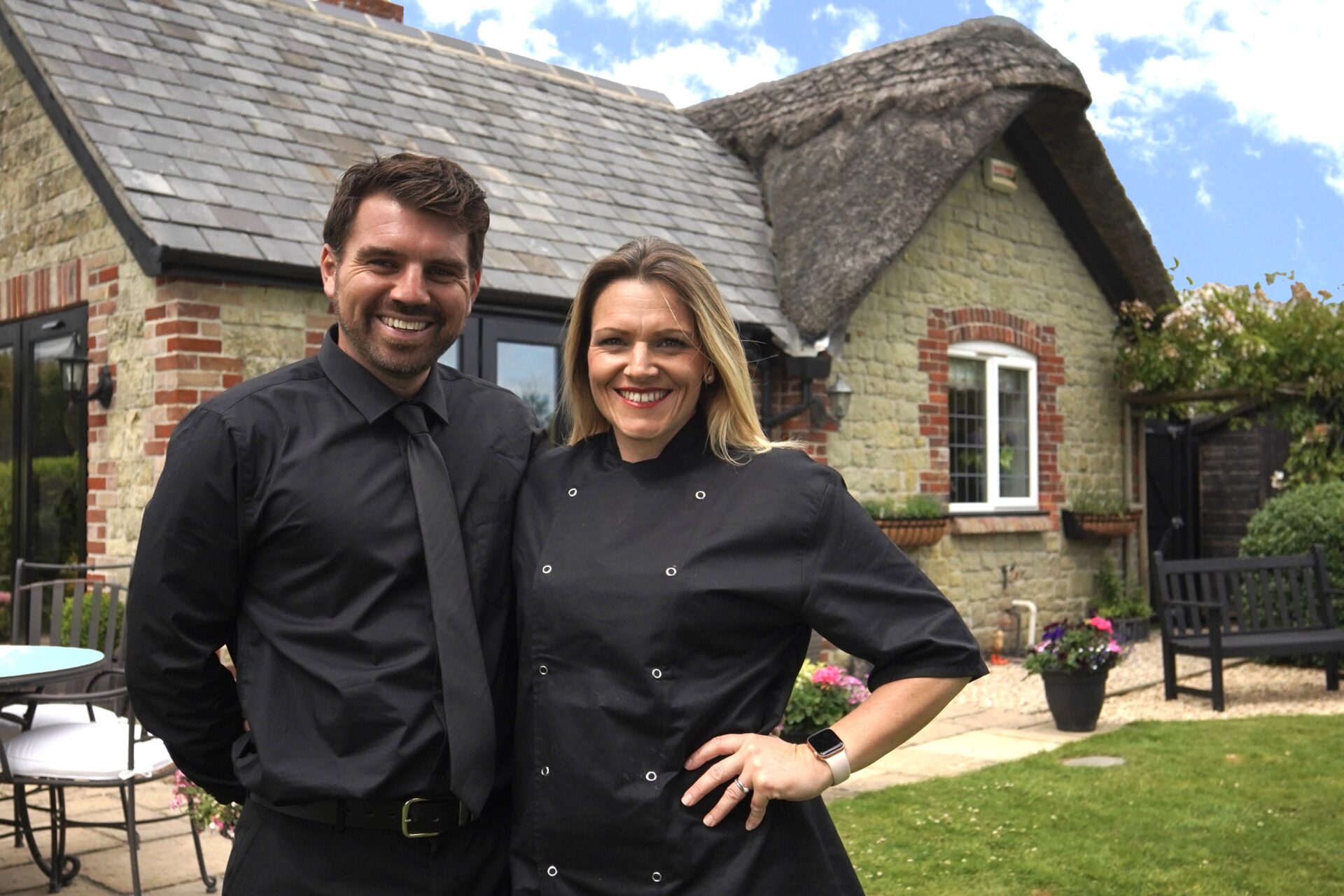 We would love to invite you to discover more about how to make the most of relaxing at the cottage here, and you can sign up to our newsletter if you would like to keep informed about all the wonderful goings on here with us at English Cottage Vacation.
We so look forward to welcoming you to your quintessentially English home-away-from home, our English cottage in the countryside! If you have any queries about how to secure a date, or how to start planning your very own bespoke stay with us, please do get in touch for an introductory call with us.