"A walk in nature walks the soul back home." – MARY DAVIS
Wellington Boots and Country Walks are absolutely synonymous with the English Countryside and laid back country-life. To discover England by foot is to unveil its truest beauty and the chance to feel connected to nature and self, whilst surrounded by incredible scenery and the local wildlife.
It's no wonder it has inspired many a poet, author and artist. The inspiration to be found in nature is infinite.
Well Cottage is situated in the perfect location from which to plan any walking you wish to do and the options are plentiful! We even have a framed photo of the Ordnance Survey map in our garden room for you to see the area.
You might like to simply enjoy some local walks around the surrounding area and take yourself off on foot from the front door to see where you end up, as there are some wonderful routes to be taken. There are easy, short, more challenging and longer walks possible so it all depends on what you wish and of course, there is often a local pub en route where you can enjoy a refreshing pint, or even a traditional pub lunch.
We supply all of our guests with wellington boots for those who don't want to bring their own, and we have sizes available for both the adults and kids.  Of course these are for any wet days that may occur, and if you want to experience quintessential England, you surely won't mind a spot of rain.
Having us provide you the luxury of quality wellies (just one element of our in house amenities) will ensure you can travel lighter, especially if you are coming from over seas.  It can be frustrating to pack those essential, yet potentially non-essentials, if you know what we mean!
It's important to note that we are extremely hygiene conscious and keep our wellie boots clean and sanitised, and they are replaced regularly.
Being surrounded by fields and woodland it is so inviting for the avid walker and also the beginner.  From ambling and meandering to full on hiking, you can be sure to find what you are looking for.  There's a young woodland area just ½ mile down the road from us, which is perfect for kids to explore, to build huts and play by the brook.  Wellies will be necessary no matter what the weather if they want to let loose, explore, and splash in the natural water.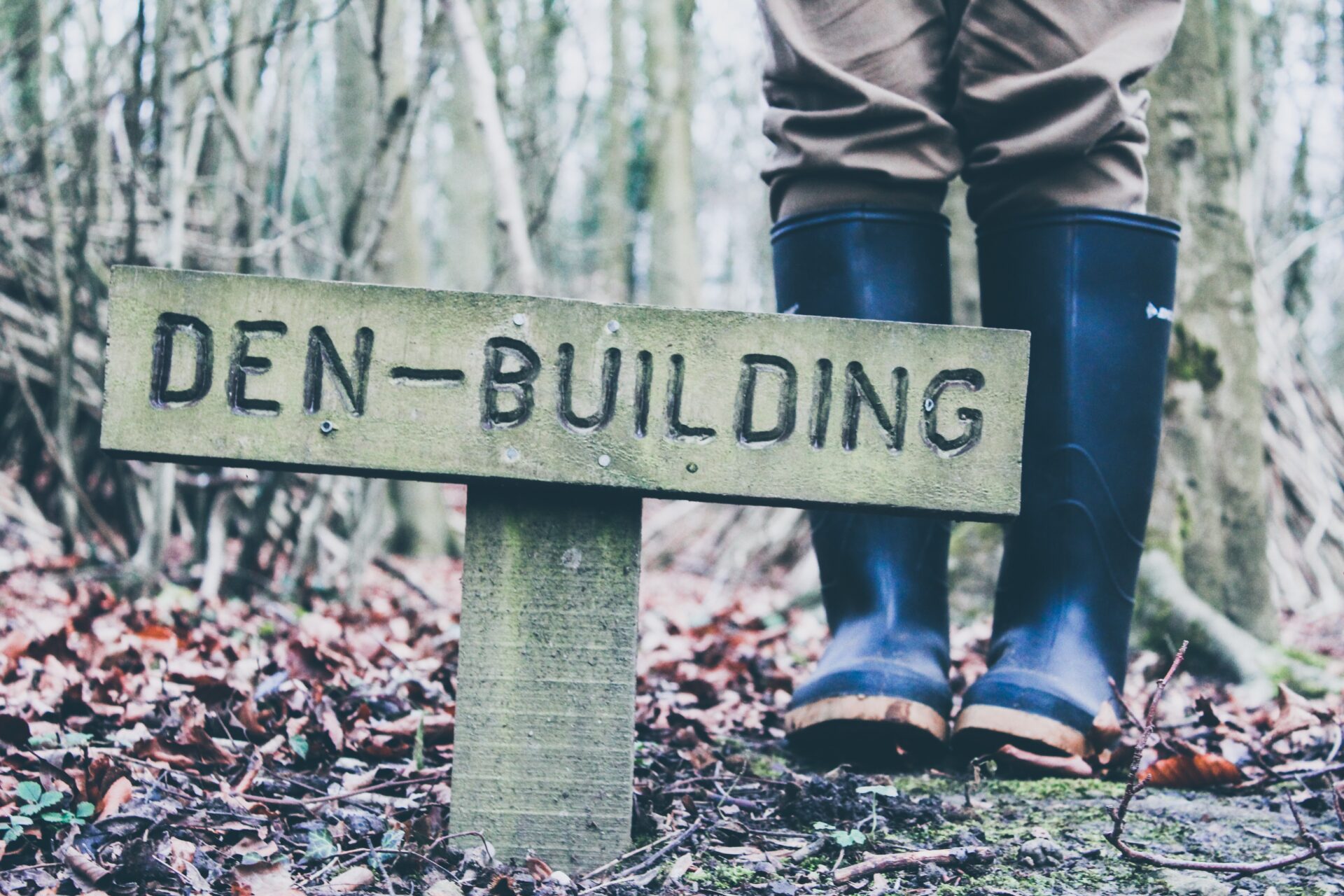 Sounds like fun to us too!  Imagine a holiday that takes you back to your childhood days of playing in the mud and imagining the magical lands you are a part of.  It makes us think of the story "Where the Wild Things Are".  We pride ourselves on being able to provide family vacations where you as the parents need not worry for details and planning, and can simply be present and playful with your children.  It's all just part of the service.
Also fun for the young and the not so young there are various wildlife reserves and interests along some of our local walks.  You might take in such sights as the tranquil waters of Collyer's Brook, once a fishing pond of the Middle Ages,and now a beautiful nature reserve with resident Otters, Kingfishers and Dragonflies to be found amongst the wildlife.  You may like to head to a Sheep Watching Station for a fun activity and you might even be lucky enough to collect some eggs along some of our quaint and quintessential country lanes.  Often nestled in the nooks and crannies of a cottage wall, farmers might leave their fresh eggs for purchase.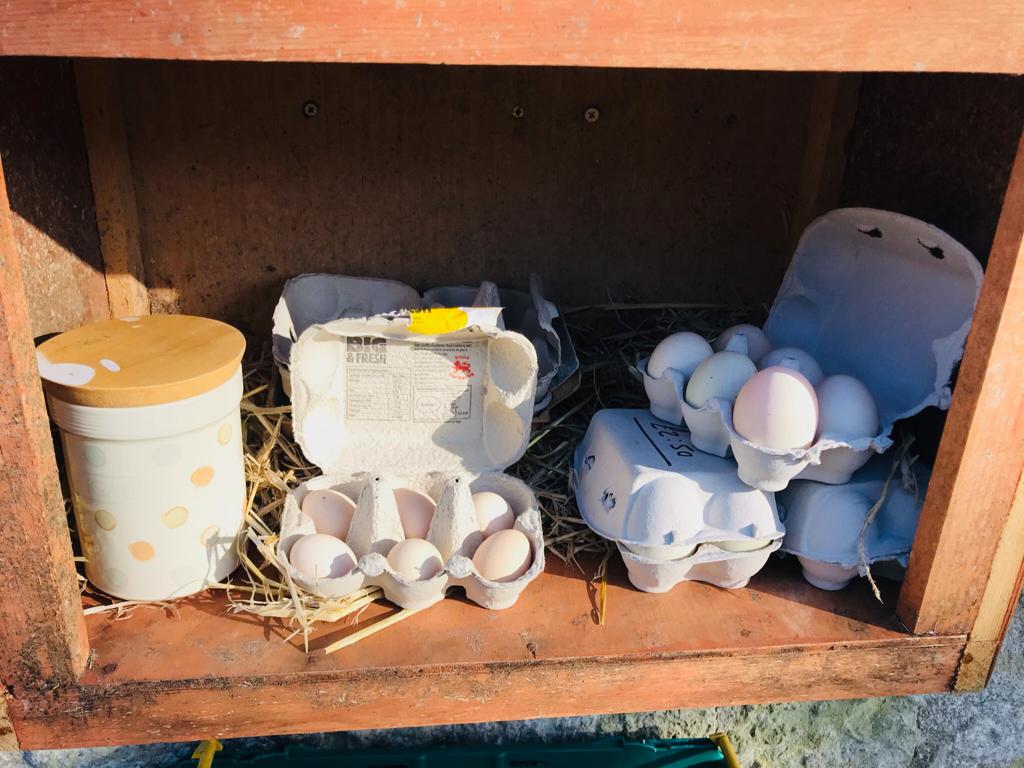 We told you the walks were special.
Speaking of food, we can pack a picnic if you would like to picnic in the forest, or on top of the downs, or you might choose to frequent one of the local pubs we were talking about.  Whatever you decide, we will ensure you have all you need.
You will be able to contact us at any point should you need to, or should you wish to ask to be collected from your final destination…maybe you got too comfortable at the local pub and don't want to head home by foot.  It's up to you!  For overseas visitors, we will provide you with a phone to be able to be in touch with us for anything at all.
It is also possible to be driven in comfort to walks that might be farther afield, or should you wish to start farther away and head towards the cottage.  There are so many places to choose from whether you go towards the coastline or stay close to the cottage.
For those looking for a more involved walking experience, we are 2 miles from the Cranbourne Chase (it's possible to drive or walk there, depending on your choice).  This is an area of outstanding natural beauty, there are 3 main areas with magnificent views to see across the endless landscape.
There is also Fontmell Down, Mulberry Down, and just a little farther along we have Hambledon Hill, all of which date back to prehistoric times.  With many of these sites being iconic and of special scientific interest, we understand their popularity amongst nature lovers.
A walk we personally love is from Well Cottage and in to Shaftesbury.  Once you are there, you can a stroll around the town, pop in a pub for lunch or a pint (you can see how us Brits like to do it can't you!).  Maybe visit the old abbey and the church, and then enjoy a little shopping, before getting your picture snapped at the Famous Gold Hill.  Nathan will be available to collect you once you are ready to head home to the comfort of the cottage and of course Laura will be preparing your next gourmet meal in the kitchen!
We would love to share more about the incredible walks available whilst staying with us for your English Cottage Vacation, but each one deserves its own blog post!
From the White Cliffs and the Jurassic Coast to Stonehenge & Salisbury, or Chiltern Hills….we know you will be spoilt for choice and each as incredible as the other for all their own unique beauty.  You can have a look here for more inspired ideas and location spots to take a look at on our excursions page.
And at the end of the day when you're ready to kick off those hiking boots, or wellies, you can rest assured knowing you will be well catered to, comfortable and absolutely relaxed and satisfied.
Is there anything better than that feeling of having been out in nature all day, and now simply relaxing and reflecting, and enjoying the finer luxuries in life.
We don't think so either!
All you need do is contact us for an in-depth and informal chat about what your ultimate walking getaway looks like for you, and if you're stumped for ideas, worry not, Laura and Nathan will have all the options laid out for you.