As the year draws to an end, there's an excited buzz in the air, the energy from the children's anticipation, the thrill of knowing that the holiday season is coming and that means it's time to relax with loved ones, while enjoying fantastic food, classy cocktails and – of course presents!
This is what is so special about Christmas time.  All the stress is replaced by an overflowing joy, a euphoria that lifts you up, so you feel like you're floating through the final month of the year. At least, that's the sentiment here at English Cottage Vacation.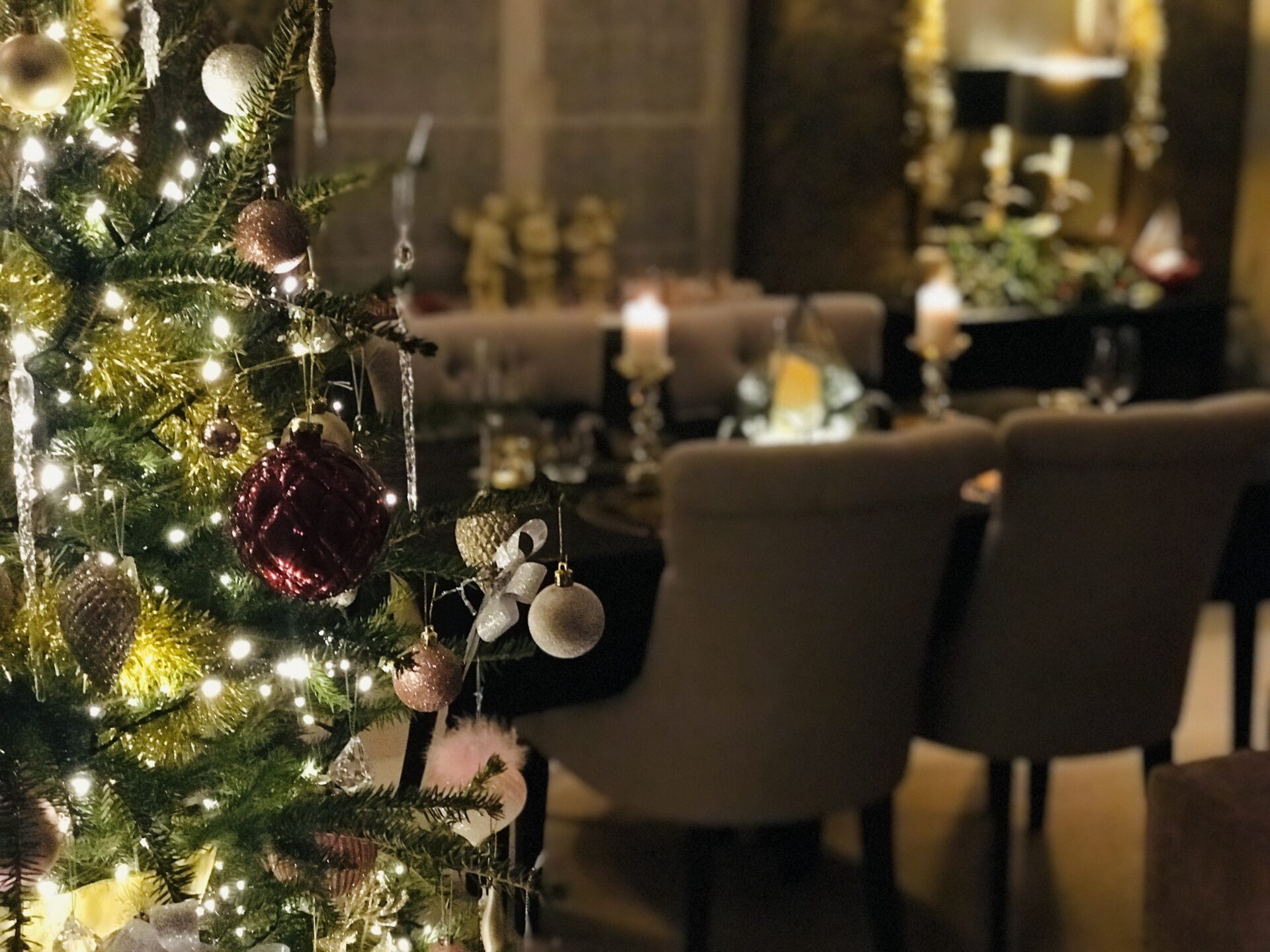 Perhaps, it's the welcomed heat of the roaring fire, enveloping you in comfort as it embraces your skin while you lounge under a snuggly blanket, with a cup of hot chocolate, admiring the marshmallows as they melt. Or sipping a whiskey, while you melt into the soft cushions, savouring a sweet, crumbly mince pie. Or the scent of perfectly baked ginger and cinnamon biscuits, accompanied by fresh pine that fills the house, thanks to the spectacular, sparkling tree, all lit up and glowing, as if they are stars across a night sky.
Perhaps it's your early morning stroll through the nearby woods and countryside, with the winter sun rays reflecting upon the diamond-like frost. Or returning to your home away from home, to have a hot shower, while a bespoke freshly cooked breakfast awaits you. It's going to be a brilliant day!
The end of November/early December is the best time to come and stay here as a pre-Christmas getaway, as there are the most seasonal events happening all over the area.
Instead of that last minute department store rush, spend your days leisurely getting your Christmas shopping done, while taking full advantage of your luxury holiday. Your personal chauffeur will drive you to and from the wonderful city of Bath. This way, you won't be having to stress about traffic, parking – or, of course enjoying one too many hot mulled wines, while you tick off your loved ones' wish lists.
Bath Christmas Market boasts over 160 twinkling chalets all throughout Bath's picturesque Georgian streets. With a giant tree in front of Bath Abbey, and the streets all abuzz with excitement, you're sure to feel the spirit of Christmas!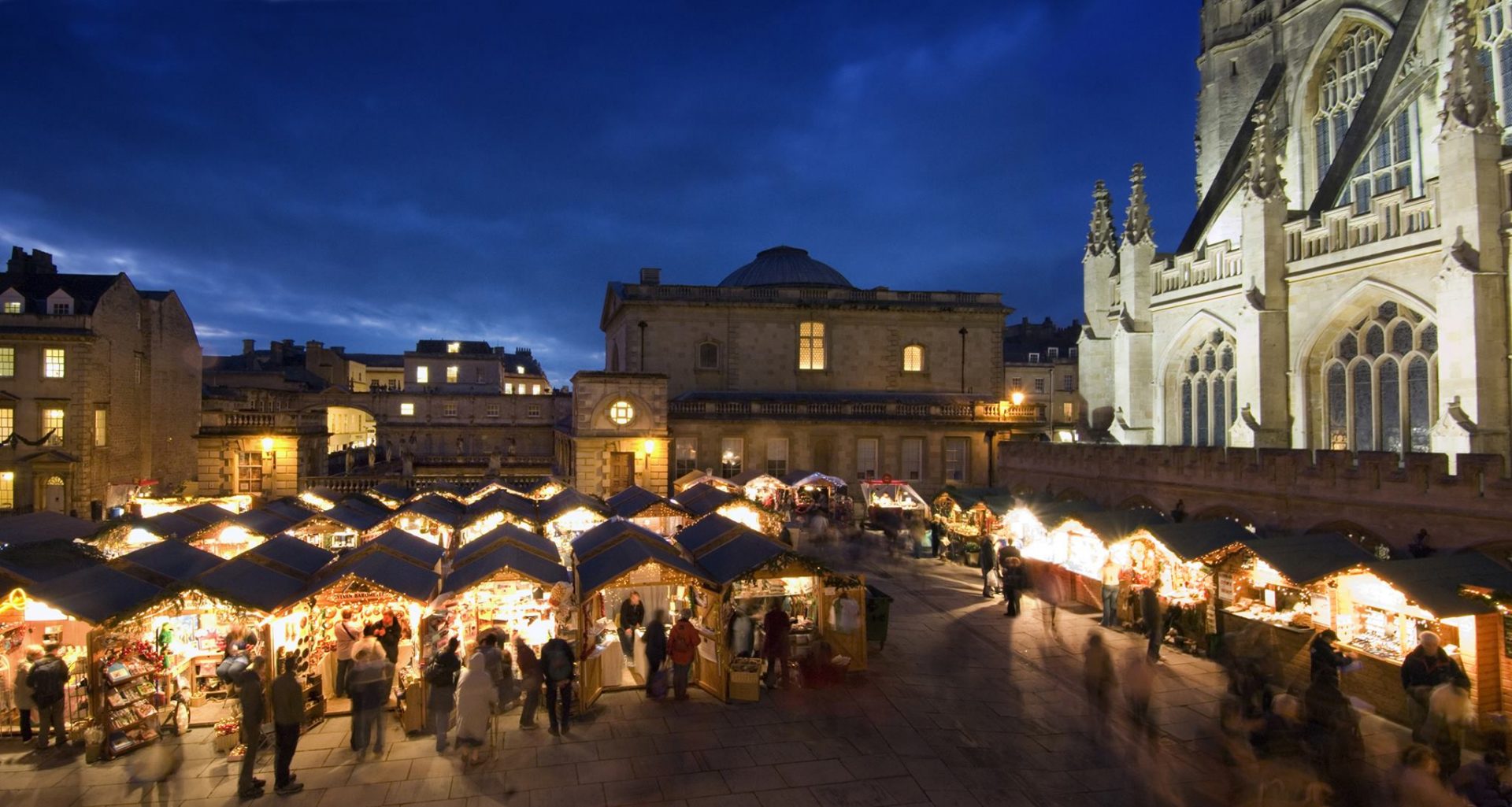 As soon as you've completed your Santa duties, you can enjoy Longleat Land of Light, just a short 40 minute drive from Well Cottage. This is a majestic light show around the house and gardens of Longleat – it's truly awe-inspiring! On another evening, you also have the option of Stourhead Light Festival, this beautiful National Trust property is known for the wondrous seasonal decorations throughout their gardens, which makes for a very magical evening walk! Festive music will grace your ears, while your imagination comes to life, as you walk through tunnels of light and admire the trees and shrubs dressed in colour.
Other Christmassy evening activities include Shaftesbury Christmas Spectacular. In early December, the turning on of the Christmas lights is a popular event, with the entire town gathering to watch the annual spectacle. As this is very near to home, this is a must-see if you are fortunate enough to be here on the right date! Otherwise, similarly to Bath, there are plenty of festive stalls selling local delights and bespoke, handmade gifts. This is one for everyone, with Santa's grotto open to the children, heavenly choirs and marching band music filling the air, and late night shopping to be enjoyed throughout the majority of the local shops!
Once you have shopped until you drop, and you've had your fill of roasted walnuts and spicy, citrus-infused wine, a more relaxing evening activity is the 'Panto'! This is a real British tradition with lots of enthusiastic drama and excitement to be had between the stage actors and the audience. The best pantomime closest to us is in the coastal town of Bournemouth. The sensational Peter Pan is showing this winter at Bournemouth Pavillion and is great for adults and families alike to ignite the magic of endless possibilities that the story portrays.
Then during the day, find your own sense of flight on an outdoor, Christmas ice rink! There's nothing quite like the pleasure of successfully and elegantly gliding along the pristine, white glacier – unless of course, you're bumping into others and have a wobbly time that then provokes uncontrollable laughter.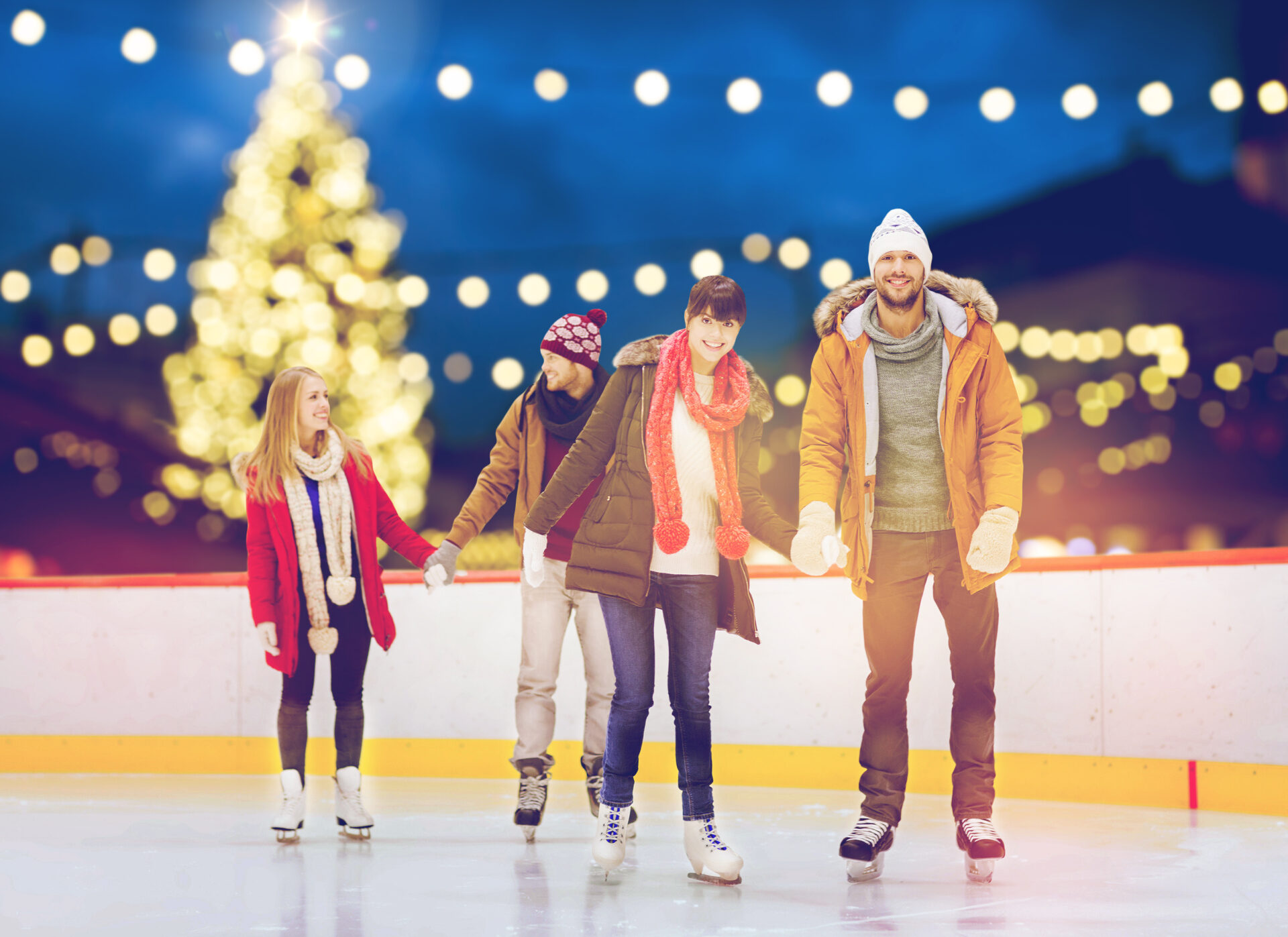 It's these few days spent away from home, creating new memories, laughing harder, experiencing more, that will be the most memorable days of your year. Those highlight moments spent with wonderful people, be it old friends, new friends or family – it's the time you really spent exploring, socialising and enjoying, away from work, away from tv and phone and laptop screens, to just be in this elated, alternative reality.
Instead of waiting for the winter blues to set in, why not book a seasonal getaway to give yourself something to look forward to… What better gift could you give yourself and your loved ones, than that of unforgettable experiences, exquisite cuisine and a complete reset, during the ultimate week of pure pampering? Our bespoke English Cottage Vacation is the dream holiday, filled with devoted luxury, attention and care, that will shift your energy into a new dimension, so that you are ready to enter into the New Year with a renewed perspective on life.